Kerry Siegel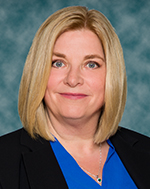 Kerry.Siegel@execsearchalliance.com
Download vCard
Kerry brings a diverse background as a Consultant with two global executive search firms, a senior political staffer at both the House of Commons and the Ontario Legislature, and as a qualified teacher. Her broad political experience, including positions as an Advance Person for Prime Minister Jean Chrétien and Chief of Staff for Gerard Kennedy, has provided Kerry with an extensive network of contacts in almost every segment of Canadian business across the country.
Active in executive search since 1997, Kerry honed her recruiting skills at Korn Ferry International and TMP Worldwide (subsequently acquired by Heidrick & Struggles). Kerry has successfully recruited senior executives on behalf of clients in the following sectors: not-for-profit, professional services, retail, public sector, pharmaceutical, and manufacturing. In addition to successfully completing engagements in all functional areas, she has developed a particular expertise in the recruitment of senior association executives to charities as well as to advocacy and professional associations. She has served not-for-profit organizations, early-stage companies and large public corporations.
Kerry holds a Bachelor of Arts degree (Honours English Literature) from the University of Ottawa and a Bachelor of Education from Lakehead University. She serves on the board of Jewish National Fund of Toronto and is an active member of the Canadian Society of Association Executives. Kerry lives in Toronto with her husband and son.